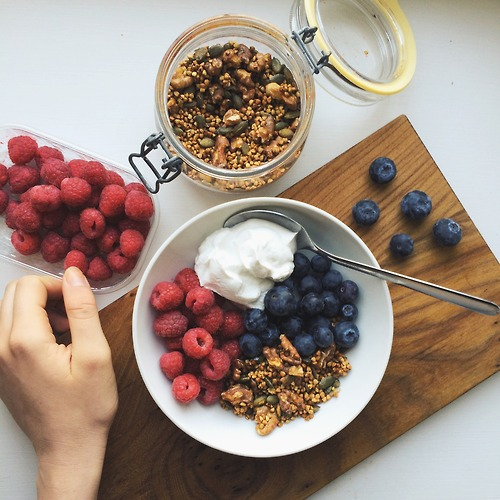 I am writing this post from Bangkok, one of the backpacker capitals in Asia. Bangkok is one of the cities with a busy and fast rhythm that you can't help yourself to also have a busy day ahead just because you get carried away by the pace. I am one of those people with a full itinerary of many sight-seeings and wandering-around kind of things while I am traveling and one of the hardest things to do is maintaining a healthy lifestyle when it is that hard to even calculate the calories of those irresistible local foods that you know you have to try.
So, one of the main keys here on how to start your day well and deliciously to prepare yourself for days of sightseeing and adventurously trying many local foods is a nutritious and healthy breakfast. Here are some of my favorites since they don't consume much time of your peaceful morning yet still are super tasty and fulfilling.

Nut Butter, Banana, and Chia Seed Toast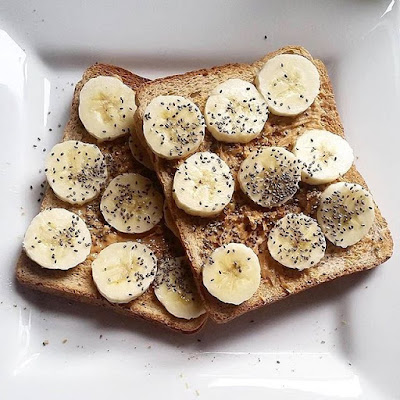 One of my classic all-time favorites. Prepare a bread (I prefer brown one) and put it in the toaster, spread your favorite peanut butter generously, then top it all with sliced ½ big banana and a sprinkle of chia. Just for the fact, that chia is packed with vitamins and minerals (six times more calcium than milk!).
Berry and Yogurt Smoothie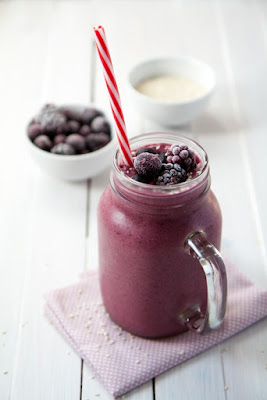 Here's the simple and delicious smoothie for your morning. Blend frozen fruits (my favorites are banana and blueberries) with Greek yogurt and a liquid of your choice (milk, juice, coconut water – whatever you feel like it). Freeze overnight and thaw throughout the day to enjoy in the afternoon or blend up in the morning.
Quinoa Fruit Salad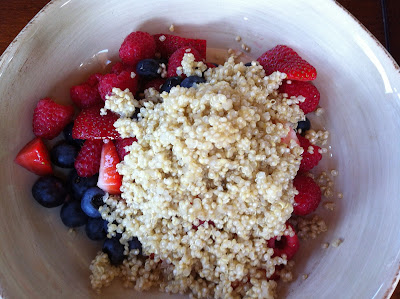 I know you are in a rush for visiting one of the temples or parks that is on top of your travel list, but that doesn't mean your breakfast should be boring. Take the fruits to your fridge and spice them up with a scoop of quinoa. Toss the whole thing around until the quinoa is evenly distributed. Add a dressing of honey, lime, and basil for a little extra body.
Avocado Toast with Egg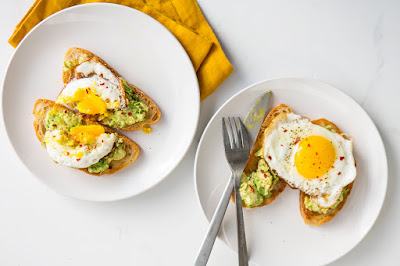 Tell me a hipster wannabe but to be honest, this food won't stick around so long if this is not good. Or nutritious. Top two lightly toasted slices of whole grain bread with smashed avocado and a sprinkling of salt and pepper. Layer on two sunny-side-up eggs for a healthy dose of protein, and you get it right. You can put them in a plastic lunch box or a wrapper to enjoy them on the road.
Chocolate Quinoa Breakfast Bowl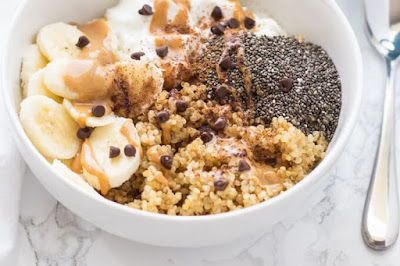 Whoever said that you can't eat chocolate for breakfast is not fun at parties. But we also get to be realistic here and make consuming chocolate for breakfast slightly healthier. A bowlful of quinoa makes for a filling, protein-rich base, and the banana and berries add a few servings of fruit.
Peanut Butter and Banana Smoothie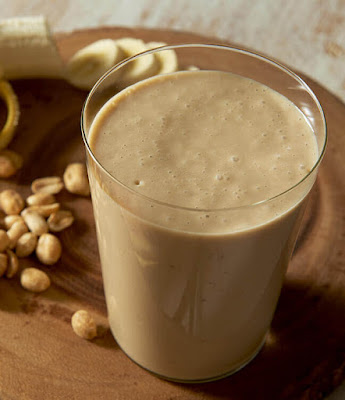 Smoothies are the perfect on-the-go snacks for any time of the day. Blend frozen bananas, peanut butter, soy milk, Greek yogurt, honey, and a few ice cubes. My tip: add a scoop of your favorite chocolate or vanilla protein for an extra protein boost.
Chocolate Peanut Butter Granola Apple Bites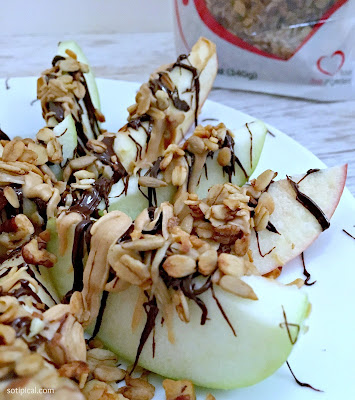 If you are currently traveling in a country famous for its fruits and other farmers' products (in my case, Thailand), fruits have to be on top of your breakfast items list. Cut your favorite kind of apple into wedges and scoop nut butter onto each slide. Sprinkle with oats or granola and cinnamon, and drizzle a bit of melted chocolate on top. Wrap up the apple slices in foil or plastic wrap to enjoy later while sitting in your favorite park in the city with a book and lemonade.
Blueberry Almond Overnight Oats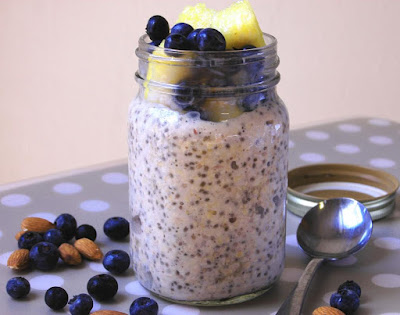 This is the ultimate busy-travelers breakfast. Combine oats, chia seeds, blueberries, vanilla, almond milk, and maple syrup in a sealed container the night before. In the morning, top with slivered almonds and half a slice of banana, and there you go.
Spinach and Cheddar Microwave Quiche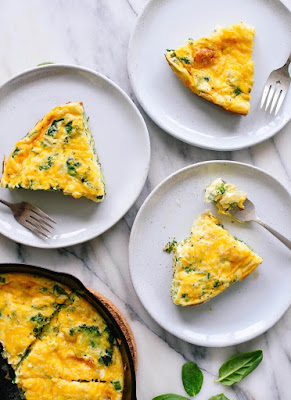 The good news is that it is possible (and super easy) to make a quiche in the microwave! Cover half a cup of spinach with water in a mug, and microwave for a minute. Drain water and add an egg, milk, cheese, and a crumbled slice of bacon. Mix thoroughly and microwave for three more minutes. Throw a top on the container to eat later or enjoy right away.
Pumpkin Granola Yogurt Parfait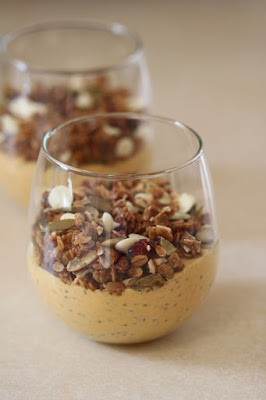 In your favorite small container (with a reliable lid), top plain Greek yogurt with canned pumpkin puree and a handful of granola, then sprinkle with cinnamon. I know it does not fall season in Bangkok now (and will never be), but this parfait is such a comfort food. And the best part? Pumpkin is a bonafide superfood rich in beta carotene, which is essential for your eye health.
Frozen Nutty Banana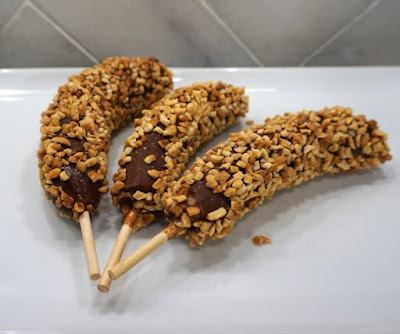 Cut 1 firm ripe banana in half and unpeel, arrange on a small baking sheet or freezer-safe plate, and spread each half with 1 tbsp almond butter (on the sides not touching the plate). Here's the fun part: stick whatever toppings you like on the almond butter (mine are granola, choco chips, and shredded coconuts). Inside a popsicle stick or skewer into the cut end of each half and freeze until solid (at least 2-3 hours).
Berries and Oats Microwave Muffin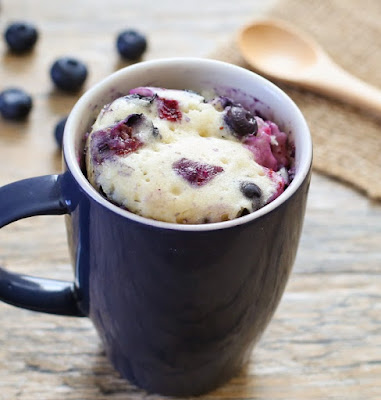 Yep, it's possible to make muffins out of a microwave. Add ¼ cup quick oats, 1 egg, a handful of berries, and a sprinkling of brown sugar to a mug and mix until evenly combined. Microwave on high for 1 minute, remove to take a look and keep cooking for 30 seconds at a time until the muffin looks firm.
Tofu Scramble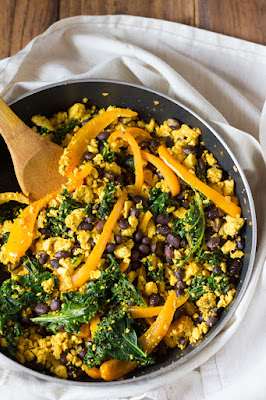 Stuck with last night's leftovers? No problem. If you have some leftover tofu and veggies, you're good to go for this easy scramble. Combine your ingredients in a pan, scramble in eggs, and throw some potatoes on the side for maximum taste.

← Back to portfolio